Archaic Roots will be hosting a didgeridoo making retreat in 2017!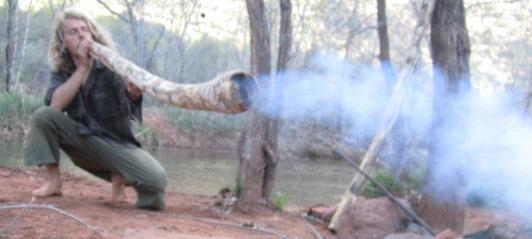 This retreat will be facilitated by Kennedy Oneself of Soul Medicine Vibrations out of Asheville, NC. The workshop/retreat will last from Saturday 10am until Sunday around 5pm with free camping in the Northeast Georgia Appalachian Mountains.
A dinner will be provided on Saturday, along with all of the materials and tools required to make your own Agave Didgeridoo. Come and take part in this wonderful experience of making your own personal agave didgeridoo with Kennedy. 
Agave Didjeridoo Making Retreat Details
Begin by joining together to spark the flame, we will light the fire that shall be channeled into the corridor of vibrations that shall become the didgeridoo. Listening to the sounds of the didgeridoo we'll learn about the culture of the Aboriginal (Yolngu) tribe, how the didgeridoo came to be as humanity's oldest musical instrument on Earth.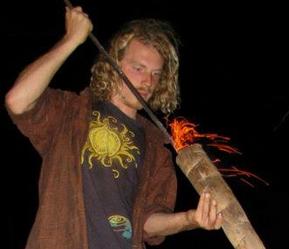 Then we'll learn about the techniques of how to "fire-hollow" Arizona agave stalks. After having lunch we'll use fire alchemy, converting the inner matter into smoke and ash to clear the corridor for vibrations to resonate. Hand sanding the outside, and scraping out and sanding the rest of the inner material, we'll close the fire and have a vibrantly alive dinner feast. After dinner we'll have an optional breathwork/meditation/toning circle where we will listen to the didgeridoo and be invited to tone along. We will also be drumming and making music around the the fire. 
By Sunday morning after breakfast, your finished didgeridoos will be dried up from 3 coats of natural whey based coatings, and we'll get to carve our own wooden mouthpieces(beeswax is also an option). Then we'll have a little free time before lunch, and we'll be treated with a full orchestra sound healing concert, with didgeridoos, singing bowls, gongs, unity harps, flutes and more.
After that we'll have a didgeridoo receiving ceremony, where one at a time we will receive our finished didgeridoos and get an opportunity to play it for the first time in front of the group(optional). Then we'll all play our didgeridoos together with a little added percussion and move into an open jam to close out the retreat.
Schedule Outline:

Have your breakfast at home
Saturday: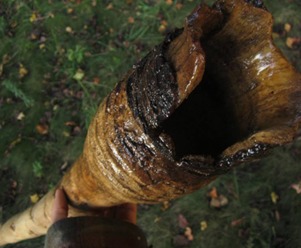 10:00 A.M. Spark Fire (Come early for First come first choice on agave stalks)
    Opening Circle(Introductions and Inspirations)
        Yolngu tribal Reverence
            Fire-Hollowing Instructions
11:30 Lunch
12:30-3:30 Fire-Hollowing sessions
4:00-5:00 Sanding Exterior
5:00-7:00 Internal sanding and finish hollowing
7:00-8:30 Dinner
9:00-10:00 Breathwork/Toning Circle(w/Didgeridoo)
Sunday:
9:00-10:30 Breakfast
10:30-12:30 Mouthpiece carving & Oiling session
12:30-2:00 Lunch
2:00-3:00 Didgeridoo Sound Healing Group Concert
3:00-4:00 Didgeridoo Receiving Time
4:00-5:00 All Play their finished didgeridoos together in a jam with drums and open into other instrumentation.